Apave International
Rope Access Solutions.
Apave is a large company that covers a vast range of services globally. It was recognised that a growing number of clients were requiring the services of rope access. So in 2009 Apave rope access (ARA) was introduced as a subsidiary of Apave South Eastern Europe which overall comes under Apave International. With the main office based in Macedonia, the rope access division services the needs of the at-height requirements of the group globally. Apave rope access can also provide a standalone service to other sectors of business which is out with Apave group's normal scope of work.
Rope access is a growing industry; this is due to substantial cost savings coupled with an unrivalled safety record, compared to more conventional access methods. This lures clients to look toward the service as a solution for their working at height needs.
SERVICES
Rope access is a means of accessing the work area, having a qualified and competent trade's person to carry out the work is just as important as accessing the area safely. ARA proffer the following services:
NDT Inspection 
Inspection lends itself well to rope access due to the portability of the equipment, our inspectors are all EN 473 certified and operate under ISO 17020.
Conventional inspection techniques we can offer are:
Magnetic particle
Dye penetrant
Ultrasonics
Eddy current
Visual including weld and coatings
Specialist inspection techniques we offer:
SCAR radiography
Time of flight diffraction
Long range ultrasonic's
Phased Array
The above inspection services can be used in conjunction with our DNV & ABS certification to provide a full marine survey capability. 
 
Maintenance services:
Torquing and tensioning
DROPS survey
Installations
Fabric Maintenance
Welding
Lifting surveys
Debris and walk on netting systems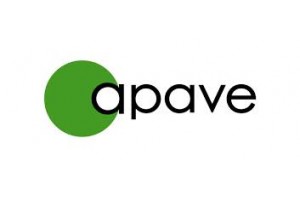 Website:
Visit Apave International 's website