Arabian Drilling Company
Established in 1964, the Arabian Drilling Company (ADC) is a Limited Liability partnership between the Industrialization & Energy Services Company (TAQA) which owns 51%, a Saudi Government Oilfield Services Company and Services Petroliers Schlumberger S.A. , a global leader in oilfield services which owns the remaining 49%.
ADC has operated Onshore and Offshore drilling Rigs in Kingdom of Saudi Arabia, the Partitioned Zone with Kuwait and in the past in Yemen & UAE.
Drilling services are backed by 50 years of operational experience and a history of innovation that has brought tremendous safety and efficiency gains to the drilling process.
ADC started operation in 1964 with one drilling rig and now ADC owns and operates 23 drilling rigs, on land and offshore.  Our Offshore units including ultra heavy-duty Jack-up outfitted with high specification equipment and capable of drilling in 375ft of water. Also available are a self propelled Multi Purpose Service Vessels (MPSV ) – AD20 & AD40 providing well intervention and well testing services. The onshore fleet ranges from medium to ultra-heavy rigs, capable of handling the most challenging drilling programs and designed to work in harsh climatic conditions supported by a highly qualified and experienced staff. Currently, our major clients include Saudi Aramco and Al-Khafji Joint Operations (KJO).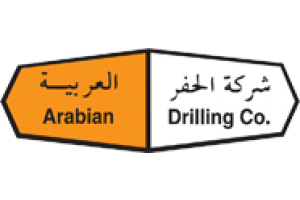 Website:
Visit Arabian Drilling Company's website