Atlantica
Tender Assist Contractor.
Since our inception in 2007, the company has carved out its own share of the tender assist market in both the shallow water portion of the market with barge tenders as well as in deep-water with semi tenders. We are a pure play tender assist contractor focused on development drilling from fixed platforms, TLPs, SPARs and compliant towers. Development drilling is a more stable market compared to exploration drilling and generally involves long term contracts with a large number of wells to be drilled.
The tender assist market services pure development plays and therefore is not exposed to the volatility of exploratory drilling. With three assets deployed, Atlantica is well positioned to take advantage of new opportunities both in the Atlantic basin as well as in South East Asia. Our two semi tender units are on long term, high profile contracts with high spec clients alongside Tension Leg Platforms (TLPs). The design, execution, delivery and management of these contracts results in Atlantica being the contractor of choice for complex projects of this nature.
Atlantica's rapid growth stems from meeting the specific needs of our current and potential clients. Our highly competent and motivated teams have ready access to certified management systems which are world class and contemporary. They are supported by a management leadership team which has set out core values for all its operations: safety, dependability, accountability, honesty, ethics, integrity, dignity, respect and personal development.
Atlantica is ready and willing to help operators fulfill their development drilling requirements both safely and efficiently.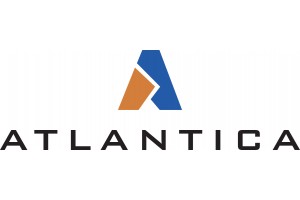 Website:
Visit Atlantica's website