Axiom Offshore Services
Access, Inspection and Maintenance Services.
Axiom NDT Ltd was established by Managing Director, Craig Donnelly, in 1985.
Initially providing non-destructive testing (NDT) and quality assurance services to the onshore engineering and fabrication industries, Axiom rapidly expanded into the offshore sector, building up a solid reputation for offshore inspection of drilling packages and derricks.
Since then, the company has diversified further and now consists of two specialist divisions – Axiom NDT Ltd and Axiom Offshore Services.
Our Ethos
In a nutshell, this could be summed up as peace of mind!
We want our clients to feel that we are a trusted and reliable partner in their enterprises and that we understand their values and needs. We want our staff to feel that they are a key part of our success and have the autonomy to make their roles their own.
Safety is our biggest priority and our record is exemplary – no workplace accidents or lost time incidents in over five years.
Axiom Offshore Services
A one-stop service for energy industry operators requiring structural inspection, maintenance or upgrade of their assets.
Axiom NDT
A rapid and comprehensive NDT and quality assurance service for our clients within the engineering, fabrication and construction industries.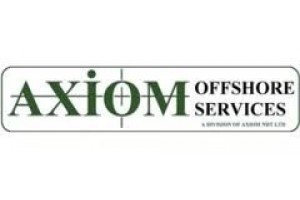 Website:
Visit Axiom Offshore Services's website