Bilfinger Salamis UK
Integrated Solutions.
Bilfinger Salamis UK supports customers in the oil and gas, and wind industries in Northwest Europe.
With extensive experience in offshore and onshore assets, our services cover all lifecycle phases from planning and design through to development and construction, commissioning, maintenance, modification and decommissioning.
We provide integrated solutions combining multi-disciplined maintenance, inspection, architectural outfitting, deck support, and specialist cleaning services, with a clear and firm commitment to HSEQ.
Delivery is facilitated by a highly competent workforce of over 1800 offshore workers, and 200 onshore staff, operating from bases in Aberdeen and Great Yarmouth.
Bilfinger focuses on the needs of our clients. We have both the means and the skills to offer tailored solutions of various scales.
Our full range of services can be viewed on our company website.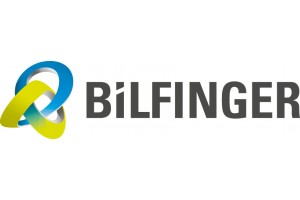 Website:
Visit Bilfinger Salamis UK's website