DBC Group Australia
Maintenance and Access Solutions.
DBC bring over 15 years of leadership in the access industry.
Established 1998, David Bell Consulting Pty Ltd. was rebranded as DBC Group Australia in 2015.
Over 15 years DBC has acquired a solid reputation for providing maintenance and access solutions. Delivering the seemingly impossible on a daily basis. DBC have assembled considerable resources and expertise which means our team can respond quickly and reliably with our own equipment and personnel. We are versatile and have provided project management, maintenance, inspection and repair in many different industry settings - from Water to Steel and Alumina. Our service starts with our unique DBC Access Analytics, enabling us to quickly identify the parameters of your project and progress to the best all round access solution.
DBC are certified to International and Australian standards for Safety, Quality and Environmental Management. We have a strong commitment to continually improving management practices to meet the stringent requirements of these standards.
DBC are approved site contractors for Bluescope Steel, BHP Billiton, DBC hold an A rating with ISNetworld (Viva Energy Australia & Caltex) and are a registered contractor with Fieldglass (Rio Tinto). DBC is an IRATA training company and hold PCCP Accreditation.
DBC are dedicated to working Safely.
As a team, DBC Group Australia, draws on the collective experience and professionalism of our staff to deliver projects safely, on time and to a high standard. Your project is in safe hands. Safety is a core principle in everything we do. DBC Group Australia works closely with clients in developing Safe Work Method Statements, Safety Management Plans and Inspections Test Plans to ensure all aspects of safety and quality have been addressed.
We are committed to maintaining and strengthening our safety performance with 'zero harm in the workplace' and continually improving our management system and practices.
DBC Group Australia's Integrated Management System (IMS) is independently certified to the highest International Standards of Operation for Safety (AS/ NZS 4801, ISO 18001), Quality (ISO 9001) and Environmental (14001) Management Systems, so that our clients can be assured we are meeting our safety and quality commitments and are working in line with best practices.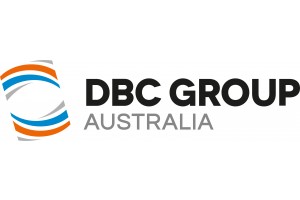 Website:
Visit DBC Group Australia's website