Ergodyne Tenacious Workgear
Safety Workwear Specialists.
Straight outta good ole St. Paul, Minnesota, we've spent the past 30 years developing hardworking gear and cool stuff that Make the Workplace a Betterplace™ for the folks in the trenches and on the front lines. Our Tenacious Work Gear® and safety supplies manage the elements, improve productivity and provide protection for workers all over the planet.
We are intensely committed to the safety community and generating disproportionately positive results for workers, safety pros and sellers of our stuff. A passionate, fully committed and growing army of global representatives and authorized distributors are poised and ready to serve the millions of workers all over the 3rd rock who put our gear on every day and then brainwashing those who don't… yet. We accomplish this through a unique combination of tenacious listening, focus and the pursuit of excellence.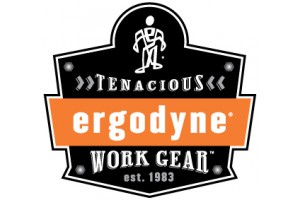 Website:
Visit Ergodyne Tenacious Workgear's website