Firstrank (Shenzhen Firstrank Industrial Development Co Ltd)
Technical Services.
One professional company to offer technical services which is engaged in the energy industry quality, safety, health, environmental protection and engineering.
Mainly offer the third-party quality, safety, etc. technical services for large & medium-size facilities' (drilling platform, process module, FPSO) construction, maintenance in the domestic & foreign, land & offshore. For the off-shore and land facilities in service (including offshore drilling platform, land terminal, FPSO, etc.), we could offer integrity inspection and assessment services and provide industrial safety emergency rescue and other training services of safety and technology.
With rope access technology (IRATA certification), we can also undertake work in high place for each industry and provide rope access technology training.
On August 12, 2015, SGS acquired 75% stake of Firstrank.  Service in ocean energy is always one of the development strategies of SGS. Acquiring Firstrank will expand and strengthen SGS service competence and certificate, and promote the business development in off-shore project. It will lay a solid foundation in integrating the service in off-shore platform for SGS.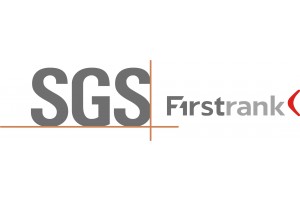 Website:
Visit Firstrank (Shenzhen Firstrank Industrial Development Co Ltd)'s website