Gulf Crane Services
Committed to lift & power the offshore crane industry.
We strive to provide the highest quality of service in the most efficient and safest way possible. We have managed to remain consistent and highly competitive in an industry, which changes almost daily. Gulf Crane Services is extremely conscious of working together with our clients for the most economically, efficient and environmentally safe conditions.
GCS has facilities to repair; rebuild; overhaul; paint; machine; fabricate; weld; hydraulic repair; OEM or custom hydraulic hose and tube manufacturing; component repairs; testing cranes, crane operators, associated components and support equipment, NDE and rope access services. We can perform many functions at customer locations onsite, on-shore or offshore.
It is our sincere goal that all of our new and existing customers will grow and prosper with us, and find themselves a satisfied part of our successful future.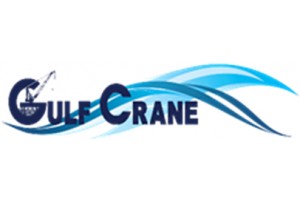 Website:
Visit Gulf Crane Services's website