Hands Free Bolting
Safe, Simple & Innovative Bolting Accessories
Hands Free Bolting Ltd, an e-commerce safety product provider, has recognised the requirement for safe and simple accessories to form part of companies' preventative injury strategies.
Accessories such as the No-Flog® 2, Back-Up Nut and Safety Valve form part of Hands Free Bolting's product range which are all available to purchase online.
By utilising innovative and easy to use safety accessories, operators can carry out hands free bolting works, eliminating dropped objects, pinch point and crush type injuries.
Each product within the Hands Free Bolting product range has been designed to work together seamlessly to offer complete safety for operators. With the risk of both hand and dropped object related injuries increasing, Hands Free Bolting want to provide simple preventative solutions to promote safe working.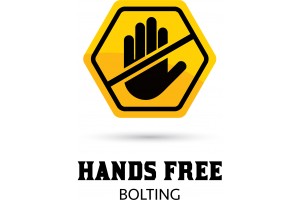 Website:
Visit Hands Free Bolting's website