HazTech Solutions
Electrical & Instrumentation, Hazardous Area (EEHA) and Industrial Rope Access Services.
HazTech Solutions are a provider of multi-disciplined trade qualified Rope Access services with a great depth of experience within the Specialist Access market. We have built a strong reputation for delivering safe, efficient and quality-driven services throughout the energy and resources sector.
The thing that sets HazTech apart from its competitors is our diverse approach to problem solving and our drive to create solutions for our clients. This is achieved by the quality and diversity of our in-house team of industry experts which consists of Multi Discipline Trade Qualified Rope Access Technicians, Engineers, Designers and QAQC Inspectors.
HazTech provides a full suite of Specialist Access Services, including engineering, planning, management and execution in the following areas:
Specialist Licensed Electrical Work
Multi Disciplined Trade Solutions
Dropped Object Surveys
Confined Space Entry & Rescue Cover
Project Management
Minor Fabric Maintenance
Crane Inspection & Maintenance
Life Boat / Davit Inspection & Testing
NDT Inspection Services
Rigging & Lift Plans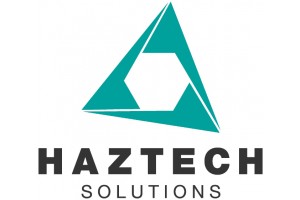 Website:
Visit HazTech Solutions's website