Mirdif Security and Safety Consultants (MSSC)
Mirdif Security and Safety Consultants (MSSC) now Acquired by Tasneef and to be known as Tasneef Asset Integrity (TAI) as an strategic step to broad the scope of services offered by TASNEEF and to enter the Oil & Gas as well as industrial business stream. MSSC (known as Tasneef Asset Integrity) has more than twenty years of experience in UAE market serving the Energy sectors in principle (Gas & Oil, Industrial constructions, Educational. etc). Mirdif Security & Safety Consultants (TAI) is an ISO 9001:2008, ISO 18001:2007 and ISO 14001:2004 certified consultants for ensuring safety in industry irrespective of its activities.
MSSC is one of region's prominent safety consultancy. MSSC started in 1995 and it is main activity concentrates in third party inspection and training of safety and health topics. TASNEEF Asset Integrity / MSSC has its core business providing a wide range of inspections services to the construction and oil and gas industry. Our inspection team is fully trained and qualified in conformity with International STANDARDS. Our top priority is to act according to the best guidelines of the industry in order to meet the needs and demands of the client. We provide a complete solution for all the lifting requirements.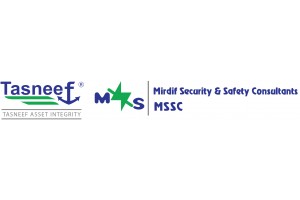 Website:
Visit Mirdif Security and Safety Consultants (MSSC)'s website