Nacher Corporation
Turnkey Maintenance Services.
The NACHER Corporation, founded in 1991, has developed into a turnkey maintenance company offering comprehensive services to the oil, gas, and petrochemical industry. NACHER employs a professional team of highly trained and experienced individuals with extensive knowledge, skills, and expertise in the industry. NACHER is committed to providing a safe working environment by implementing safety programs, safety training, and safety audits. NACHER has become the leader in the industry by partnering with customers to find creative, innovative, and safe solutions to projects by utilizing state-of-the-art technology and equipment.
NACHER's Corporate office is located in Louisiana to service the Gulf Coast Region. Through partnering with our customers, NACHER has provided services internationaly, including Africa, Kazakhstan, South America, and throughout the Continental United States.
The NACHER Corporation's mission is to be recognized by our customers as the #1 single source service provider.
 We will accomplish this through the loyalty of our people, providing a safe workplace, respecting the environment, continual improvement, and adhering to the highest standards of integrity. Our commitment is to establish partnerships, by earning the trust of our clients through sound business ethics and quality of service.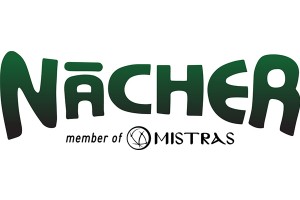 Website:
Visit Nacher Corporation's website