Pilbara Access
Scaffolding and Rope Access Provider.
Pilbara Access offers their clients a diverse range of Scaffolding, Rigging, Rope Access and Advanced Access Solutions to deliver optimal efficiency and outcomes for each project. Our dedicated Management Team and Technical Department works closely with clients to fully understand the unique needs and goals, and deliver tailored cost effective solutions to meet their requirements.
Pilbara Access is DNV accredited with Safety Management System OHSAS (18001:2007) & Quality Management System (ISO 9001:2008) and is committed to "Safety At All Levels"
With offices in Perth, Newman, Karratha, Onslow and the Northern Territory, Pilbara Access is steadily expanding however its focus still remains on business excellence and is committed to achieving success within the Construction, Mining and Oil & Gas Industries.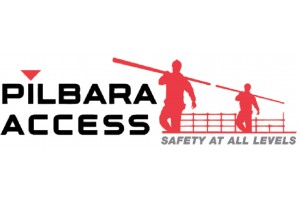 Website:
Visit Pilbara Access's website