North Q-HSE Consultancy
Q-HSE Consultants.
The company was founded on Sola in Rogaland in 2013. Its main office is in Sola. It is founded by a group of people who want to use their long experience to make a difference in the industry.
THE COMPANY'S BUSINESS
North has developed a new standard in Q-HSE support to the Oil & Gas Industry offshore and onshore. The company regards the possibility for growth within the global Oil & Gas industry as the Q-HSE services will be highly requested in the market in the future worldwide.
Our goal is to become a significant supplier of our services within 3 to 5 years.
The company supplies high quality consultants to the industry.
North Q-HSE Consultancy are focusing and specializing within the following categories;
Safety Coaching On / Offshore
HSEQ Coordinators On / Offshore
Dropped Object (DROPS) prevention experts
Training and Competence Surveys (also within Dropped Objects Prevention)
HSE training for personnel
Drilling Equipment Advisory Services
Verification of Governmental Systems
Investigation of Incidents
HSE Lifting and Logistics specialists
Other Q-HSE services on request
Behavioural safety personnel
North Q has developed system for Rig Intake and "PSA" verification "See to Duty Matrix" for drilling operations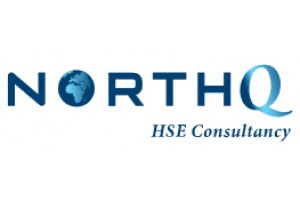 Website:
Visit North Q-HSE Consultancy's website