Saipem
Oil and Gas Industry Turnkey Contractor.
Saipem is a large, international and one of the best balanced turnkey contractors in the oil & gas industry.
Saipem has a strong bias towards oil and gas related activities in remote areas and deepwater and is a leader in the provision of engineering, procurement, project management and construction services with distinctive capabilities in the design and the execution of large-scale offshore and onshore projects, and technological competencies such as gas monetization and heavy oil exploitation.
Saipem operates in the Engineering & Construction and Drilling businesses. The Company enjoys a superior competitive position for the provision of EPC/EPCI services to the oil industry both onshore and offshore; with a particular focus on the toughest and most technologically challenging projects - activities in remote areas, deepwater, gas, "difficult" oil. Its drilling services continue to be distinctive, operating in many of the oil and gas industry's 'hotspots', frequently in synergy with its onshore and offshore activities.
CHOICE NOT CHANCE (Awareness movie shared by SAIPEM). Click here to register and view.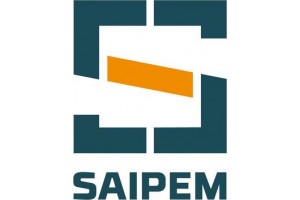 Website:
Visit Saipem's website