SEFtec Global Training LLC
Onshore / Offshore Safety Training Provider.
Industry Sectors
SEFtec Global Training are a onshore / offshore safety training provider for the;
Power and Mining Sectors.
Flexible Solutions
SEFtec Global Training provides flexible solutions tailored to meet your needs, from individual training assessments through to fully managed training packages / services.
Working with our clients we can identify any training requirements and shortfalls and by working in partnership, can address the required elements through flexible training opportunities.
Whatever your needs, we can deliver training to suit your time, budget and expectations.
SEFtec Global Training are open 7 days a week for all courses.
Courses are available in KZ/RU/ENG language.
Our courses are carried out at our Seftec Centres in ATYRAU, AKTAU and TENGIZ.
We also provide training on site and on client's premises On-shore and Off-shore throughout the RoK.
Competency and Accreditation
Our SEFtec national Instructors are fluent in Kazakh, Russian and English languages.
They are qualified and experienced Competency Assessors and Internal Verifiers.
SEFtec hold's 9 OPITO Accreditations.
We also operate using a Quality Management System which is accredited to ISO standards 9001:2008 of RoK.
SEFtec are also a RoK Certified Training provider with several approvals to provide client specific training.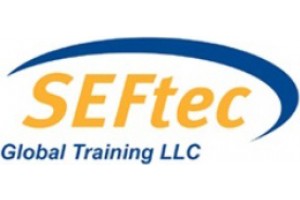 Website:
Visit SEFtec Global Training LLC's website