SIWA Limited
Australian Organisation for Safety & Health Professionals.
Australia's professional, National member driven occupational health and safety institute is dedicated to providing professional support for, and service to, persons and corporate entities. To lead safety enhancement across Australia, SIWA Ltd has been established as a 'not for profit' public 'Company Limited by Guarantee', bound by Australian Corporations law and ethics.
Our vision is to bring together all areas and fields of Occupational Health and Safety across Australia for a functional networking and sharing of experiences and knowledge.  Through this cooperation, we will together develop a deep appreciation for where the interactions of each specialty area may impact on the delivery of improvement outcomes in other specialty areas and so for the first time in Australian Occupational Safety and Health History, develop comprehensive and sustainable enhancement of Safety in Workplaces in Australia. This holistic approach also provides a sound platform for promoting business continuity and profitability without detriment to the employed.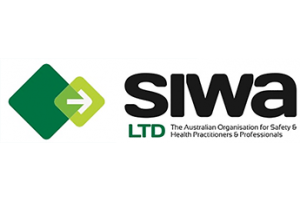 Website:
Visit SIWA Limited's website