Linde Group
Supplier of Industrial, Process and Speciality Gases.
The Linde Group is a world leading supplier of industrial, process and speciality gases and is one of the most profitable engineering companies. Linde products and services can be found in nearly every industry, in more than 100 countries.
Gases Division
The Linde Group is a world leader in the international gases market. The company offers a wide range of compressed and liquefied gases as well as chemicals, and is the partner of choice across a huge variety of industries.
Linde gases are used, for example, in the energy sector, steel production, chemical processing, environmental protection and welding, as well as in food processing, glass production and electronics.
The company is also investing in the expansion of its Healthcare business (medical gases and services), and is a leading global player in the development of environmentally friendly hydrogen technologies.
Engineering Division
Linde's Engineering Division is successful throughout the world, with its focus on promising market segments such as olefin, natural gas, air separation, hydrogen and synthesis gas plants. In contrast to virtually all competitors, the company can rely on its own extensive process engineering know-how in the planning, project development and construction of turnkey industrial plants.
Linde plants are used in a wide variety of fields: in the petrochemical and chemical industries, in refineries and fertiliser plants, to recover air gases, to produce hydrogen and synthesis gases, to treat natural gas and to produce noble gases.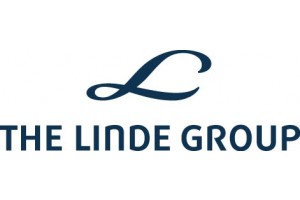 Website:
Visit Linde Group's website