Triangle Oil Field Services
Full Service Non-Destructive Testing Company.
Triangle Oil Field Services (TOFS) is a fast growing great sized company established in Cairo, Egypt, in 1981.
It provides mainly Non-Destructive Testing Services (NDT), with Certified and qualified Inspectors, according to the requirements of different standards, as API and Ipia.
Triangle Oil Field Services is a full service non-destructive testing company with specialized data acquisition equipment and reporting capabilities. All technicians are certified in accordance with the American Society for Nondestructive Testing, LEEA, Recommended Practice SNT-TC-1A.
We strive to bring outstanding values to the clients. We undertake to provide the clients with the shortest feedback time, the most competitive price, the most effective technical support, the most professional customer service and the most accurate and earliest report at each service link. Such commitments will serve as an impetus for our clients to improve product quality and more importantly build their confidence in their brands.
Technical personnel will complete all work in a professional, safe, and efficient manner. Management personnel develop team relationships with key personnel at your facility in order to better support your testing program. Local owners ensure immediate response to emergency situations as well as daily activities.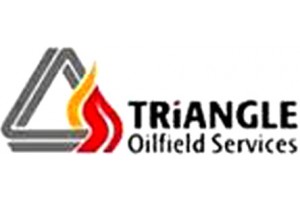 Website:
Visit Triangle Oil Field Services's website