Ty-Flot
Innovative Tool Restraint Company.
Ty-Flot is a company set on making the industrial world a safer place.
Ty-Flot is an innovative and industry leading provider of foreign material exclusion, dropped object prevention and FOD prevention products. The company's targeted training and safety programs support safety in the workplace, while ensuring the standard setting product line is used safely and efficiently.
The company and its employees are committed to promoting ongoing progress for the industry, our clients and the world we serve. Your relationship with Ty-Flot doesn't end with a purchase. You get continued support and advice from professionals.
When you search for something on the internet, you Google it.
When you buy high quality hook and loop material, you buy Velcro.
When you need a good tissue, you grab a Kleenex.
When you need efficient FME, you use Ty-Flot.
Do you have a Ty-Flot Program?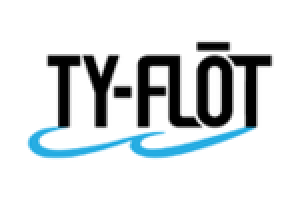 Website:
Visit Ty-Flot's website