Uniclimb
Full Service Rope Access Specialists.
Uniclimb Services Pte Ltd specialises in industrial rope access that is a safe, reliable and effective technique to reach inaccessible areas. The unique of work positioning enables our technicians and engineers to gain rapid access to the most remote industrial locations safely and effectively. This is a method which is more versatile than gondolas or cranes, more efficient than scaffolding and can eliminate the unnecessary downtime.
All Uniclimb Services' operations are carried out by highly-skilled, trained Industrial Rope Access Trade Association (IRATA) technicians and engineers under the direct close supervision of an IRATA level 3 supervisor. At all times the company adheres to
 the recommendations as published in the new IRATA International Code of Practice.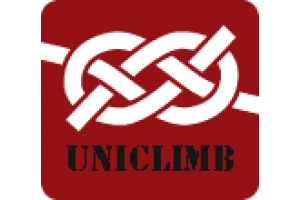 Website:
Visit Uniclimb's website