Subsea DROPS - Items Dropped Into the Sea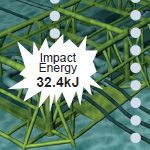 Because objects falling overboard from our installations and vessels are unlikely to cause injury, their consequences may often be underestimated, and many such incidents will go unreported. Statistics show that during vessel, lifting and overside operations we are exposed to a greater risk of potential subsea dropped objects, often involving large equipment and items of significant mass.
During 2011, it is our intention to form a Focus Group to gather further data / knowledge of subsea dropped objects and to identify and share best practice for prevention and mitigation. If you wish to play a role in this Focus Group or if you can provide any input in terms of statistics, studies, procedures or processes please contact us at admin@dropsonline.org or call us on 01224 861811.
File Type

PDF

File Size

556 KB

Date

15 Nov 2010