Really? We should know better by now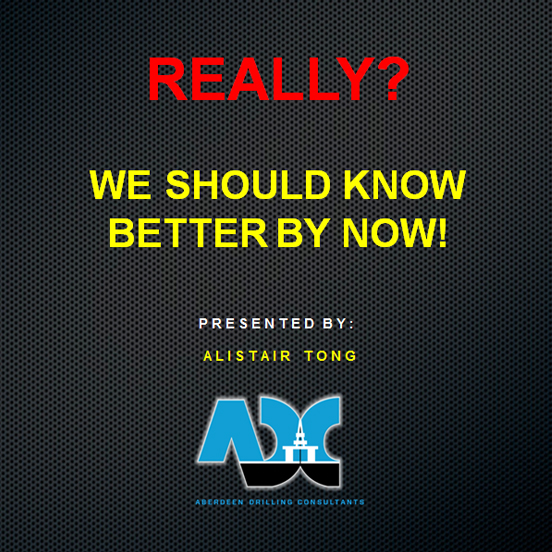 Alistair Tong ADC
Alistair summarises his role in DROPS management system assessments, tubular handling and incident investigations, and gives an overview of what is typically included in each topic. Photos are shown from recent field visits (land rigs) of potential dynamic and static dropped objects and Alistair highlights recurring issues of lack of awareness, inconsistent standards and poor safety culture. Key findings identify a management reluctance to visit the operational worksite and missed opportunities to share learnings and best practice.
From recent inspections on North Sea platforms, Alistair noted many issues arising due to corrosion on these mature assets. Also, several examples were shown where superficial "repairs" had simply masked over or left corroded items in situ, suggesting a lack of understanding of the hazard / risk.
Alistair concluded with a review of the differences between warm/cold stack rigs and operational rigs regarding inspection and survey requirements. He presented a much abbreviated inspection schedule in respect of the former.  
File Type

pdf

File Size

4.6 MB

Date

1 Dec 2016