2016 Forum Event Record
It is our intention to begin planning for future DROPS events in our region, building topical agendas that promote a collaborative vision in delivering dropped object prevention improvement.
To help us achieve this, would you please take a short moment and complete our online feedback form. Many thanks in anticipation of your valued response!
Click Here to provide Your Valued Feedback
2016 Forum Overview
North America DROPS Steering Committee held its North America Forum on Thursday November 10th at the Omni Houston Hotel.
DROPS is the global initiative solely focused on eliminating dropped objects in the oil and gas industry, and beyond. The North America DROPS Forum was the premier regional DROPS event of the year.
Over 180 attendees joined industry leaders as they presented on topics around the Hierarchy of Controls and participated in a Keynote panel with executive leadership from BP, Chevron, Hess, and Shell - openly discussing their commitment to a collaborative DROPS management solution and answer questions from the industry.
This event was a prime opportunity to network and learn from other companies in the industry and share best practices in implementing a DROPS program - in particular how some of the top operators, drilling contractors and service companies in the industry are working together to create a collaborative vision in global DROPS practices.
Keynote Panel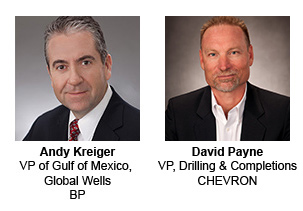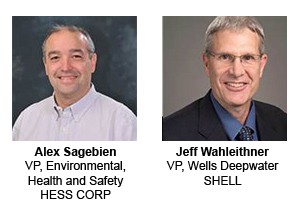 Speakers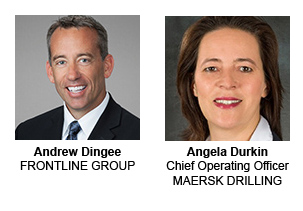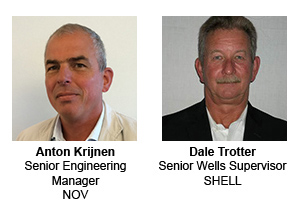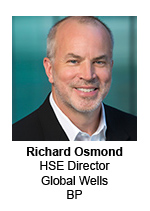 Topics
Incidents in Perspective | Dale Trotter, Shell (Senior Wells Supervisor)
Are you sure you have a drops safe culture? In this topic we will discuss the recognition and culture around drops through a personal story.
Hierarchy of Controls | Richard Osmond, BP (HSE Director, Global Wells)
The Hierarchy of Controls is a system used in many industries to minimize or eliminate exposure to hazards. Come learn more about this extremely successful method and how it can be applied in your organization.
Eliminating Dropped Objects at the Design Phase | Anton Krijnen, NOV (Senior Engineering Manager)
The best way to avoid a drop is to eliminate the possibility of a drop occurring. In this topic we will discuss how we can start thinking outside of the box when it comes to addressing drop hazards by eliminating them through design.
Separating Personnel from Dropped Objects | Angela Durkin, MAERSK DRILLING (Chief Operating Officer)
Do we really need to have someone standing there? In this topic we will discuss opportunities for removing personnel from areas with a potential for dropped objects.
Procedural Discipline | Andrew Dingee, FRONTLINE GROUP
A company does not get a procedural compliant culture by emailing accident investigation reports, safety alerts, or leadership messages that say, "You must follow procedures!". How does an organization become a learning organization? In this topic you will learn proven methods that will allow you to invoke the change need to have procedural discipline within your organization.
Keynote Panel - A Collaborative DROPS Management Solution
Join executive leadership from BP, Chevron, Hess and Shell as they talk about their commitment to a collaborative DROPS management solution between their organizations and answer questions from the industry.