KCA Deutag Drilling Ltd
Offshore Drilling and Engineering Services.
With over 125 years of experience, KCA Deutag is one of the world's leading drilling and engineering contractors working onshore and offshore with a focus on safety, quality and operational performance.
We operate approximately 100 drilling rigs in over 20 countries employing over 9,000 people in Africa, Europe, Russia, the Middle East, the Caspian Sea, South East Asia and The Americas.
KCA Deutag has four world class divisions which provide premium rig services, specialist engineering and design, and land rig manufacture. These are Land, Offshore, Bentec and RDS.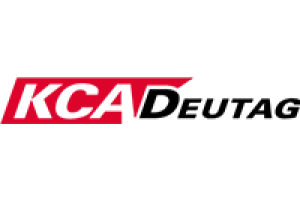 Website:
Visit KCA Deutag Drilling Ltd's website