MHWirth
Drilling Solutions and Services.
MHWirth is a leading global provider of first-class drilling solutions and services designed to offer our valued clients with the safer, more efficient and reliable alternative. Our company vision is centered on an unparalleled commitment to quality and yielding economic advantages for our customers and stakeholders.
With a remarkable legacy founded more than a century ago, MHWirth has transformed into a new brand reflective of our robust company strategy and compelling ambitions. Our reputation is preserved through a winning combination of values, people and innovative technologies, proven by a respected track record and a vast collection of customer success stories.
As the largest subsidiary of Akastor, MHWirth has a global span covering five continents with offices in more than 20 countries. Drawing upon our global market success, we continue to seize opportunities through an established strong regional presence in the Americas, Asia and West Africa. Our 4300 dedicated professionals consistently strive to enhance customer satisfaction and form meaningful collaborations by creating a personalized experience.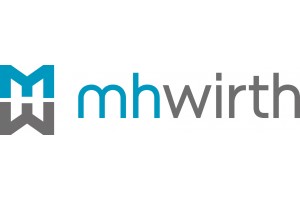 Website:
Visit MHWirth's website