Nabors Drilling USA
Drilling and Rig Services.
Nabors owns and operates the world's largest land-based drilling rig fleet and is a leading provider of offshore platform workover and drilling rigs in the U.S. and multiple international markets. Nabors provides innovative drilling technology and equipment, directional drilling and comprehensive oilfield services in most of the significant oil and gas markets in the world.
Nabors is involved in every phase of the life of an oil or gas well. This includes well construction, completion, maintenance and ultimately plug and abandonment.
To accomplish these most effectively Nabors has developed an organizational structure that optimizes operational efficiency while interfacing most effectively with our customers. The company operates two primary lines of business. Drilling and Rig Services is comprised of the company's drilling operations, rig equipment manufacturing, directional drilling operations and drilling instrumentation and software. Completion and Production Services is comprised of workover and well servicing, fluids management, stimulation, coiled tubing, cementing, wireline and special services.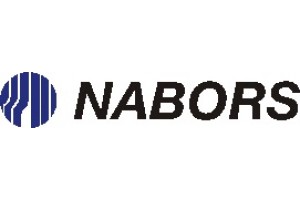 Website:
Visit Nabors Drilling USA's website