Odebrecht Oil & Gas
Integrated, Customised Solutions.
Odebrecht has provided services to the Brazilian oil industry since the late 1950's, when it began its long-term, trusted relationship with the then newly-created Petrobras.
In 1979, it kicked-off its offshore drilling operations, the first private Brazilian company to provide this type of service in Brazil. In the 1990s, it took its operations overseas, including the North Sea (Scotland), and focused on delivering services and operating an offshore production unit.
In 2006, Odebrecht concentrated its investments in oil and gas in a new company, Odebrecht Oil & Gas.
OOG provides integrated, customized solutions for the upstream oil industry in Brazil and around the world. It can serve its Customers throughout their business cycle from design engineering, project management, and integrated service delivery to offshore drilling rigs and production platforms including the new challenges in deep water and the pre-salt. Odebrecht Oil & Gas focuses on creating value for both Customers and Shareholders, Business Excellence and Sustainability.
Its performance stands out not only for its diversity, but also for its commitment to invest in ongoing improvements within a framework of sustainable development. By prioritizing the use of state-of-the-art technologies, it ensures greater safety in its operations.
Concern for Employees' safety and health and environmental preservation is central to the culture of the Odebrecht Group, as is the TEO - Odebrecht Entrepreneurial Technology - which focuses on giving value to peoples' lives, capacity, and desire to progress.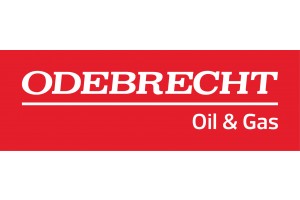 Website:
Visit Odebrecht Oil & Gas's website