Seenopex Oil Services
Drilling and Inspection Services Company.
Seenopex combines world-class capabilities with strong regional roots to offer a unique oil field services resource to global majors operating throughout the Middle East.
From the very beginning, we gained a reputation as a 'can do company'. An oil field services supplier willing and able to take on even the toughest challenges, whatever the location, whatever the task.  
 
From these pioneering roots, the company has developed into a mature and comprehensive supplier, delivering a wide range of services while retaining its entrepreneurial spirit.   
 
Seenopex combines world-class expertise and resources with agility, adaptability and local knowledge to deliver whatever's needed, when and where it's needed – quickly, safely and cost-effectively.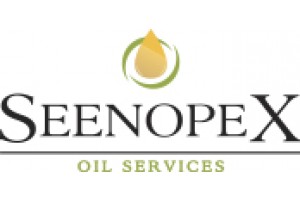 Website:
Visit Seenopex Oil Services's website