Dropsafe
Dropped Object Prevention Technologies.
Dropsafe is a leading supplier of dropped object prevention solutions for the global Oil & Gas, Mining, Marine and Industrial sectors. With their range of innovative and patented products, Dropsafe has been providing application-specific solutions for over 20 years. Dropsafe proudly serves over 300 customers worldwide through their global distribution network.
Dropsafe products have become the industry standard for Drops prevention in the energy sector, both onshore and offshore. The Dropsafe Barrier is a modular barrier system that attaches to guardrailing, and designed for use on a wide range of permanent or temporary structures. The Dropsafe Nets are stainless steel wire nets which fully enclose and tether overhead fixtures and the Dropsafe Pouch, made of plastic-coated stainless steel, secures handheld items.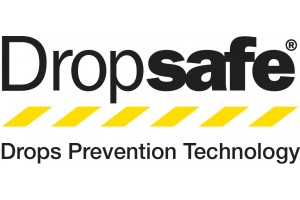 Website:
Visit Dropsafe's website