Pipe and Well Services O&M Est
Oilfield and Marine Inspection Services.
The Abdel Hadi Abdullah Al-Qahtani Group of companies headquarters are in Dammam, the biggest city in the Eastern Province of Saudi Arabia.
A systematic inspection and maintenance plan helps oil and gas producers prolong the useful life of their tubular goods. Costly downhole failures can be avoided by the use of a reliable inspection service company. In Saudi Arabia, Pipe and Well Services is approved by ARAMCO and most of oil & gas field's companies to provide inspection services to the most demanding standards.
Skilled technicians and state of the art equipment allow Pipe and Well Services to offer the following inspection services:
Drill Pipe Inspection (to DS-1 and API specifications)
Drill Collars, Hevi-Wate, Stabilizers, Reamers, Hole Openers, Kelley, etc.
Production Tubing and Casing
Rig Parts and Handling tools.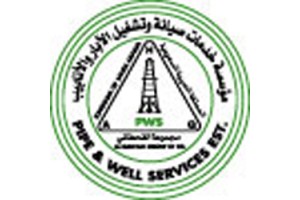 Website:
Visit Pipe and Well Services O&M Est's website