DROPS Reliable Securing Booklet Rev 04.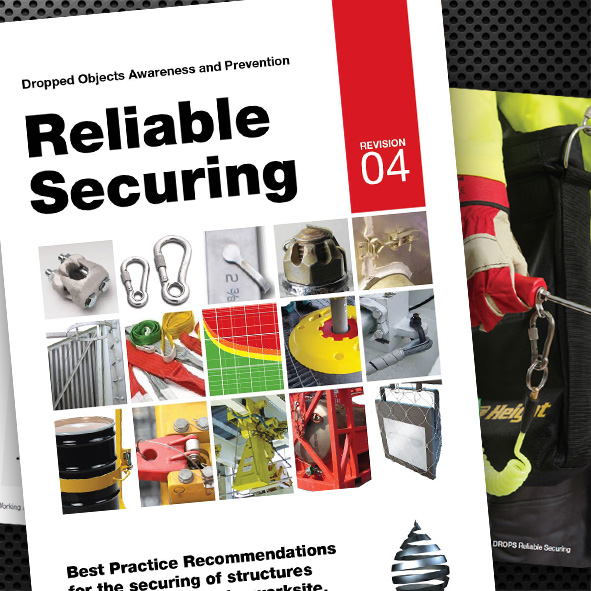 A6 Perfect Bound printed Booklets are now available to purchase through DROPS Admin. DROPS Members may also request personalised versions (logo and safety message) on orders of 500 or more. Please see the DROPS Product Pricelist or contact us at admin@dropsonline.org.
Free download available here!
File Type

pdf

File Size

6.7 MB

Date

07/11/2017
This revision of our 'Best Practice' handbook consolidates Reliable Securing as Industry's principle source of dropped object prevention recommendations and risk management guidance.
The content is relevant and adaptable across all sectors, promoting the opportunity to focus on the underlying causes, to identify and assess the hazards and to apply appropriate preventive and mitigating controls.
DROPS would like to thank all DROPS members and industry specialists who have taken time to assist and contribute towards this latest edition. Reliable Securing reflects a spirit of collaboration, sharing knowledge and experience for the benefit of all in the fight against dropped objects.
DROPS Reliable Securing Workgroup
September 2017
G+ Global Offshore Wind
The G+/ DROPS Reliable Securing booklet for Offshore Wind is now available for free download here on the Energy Institute website.